Denise o leary
Speaking | Denise O'Leary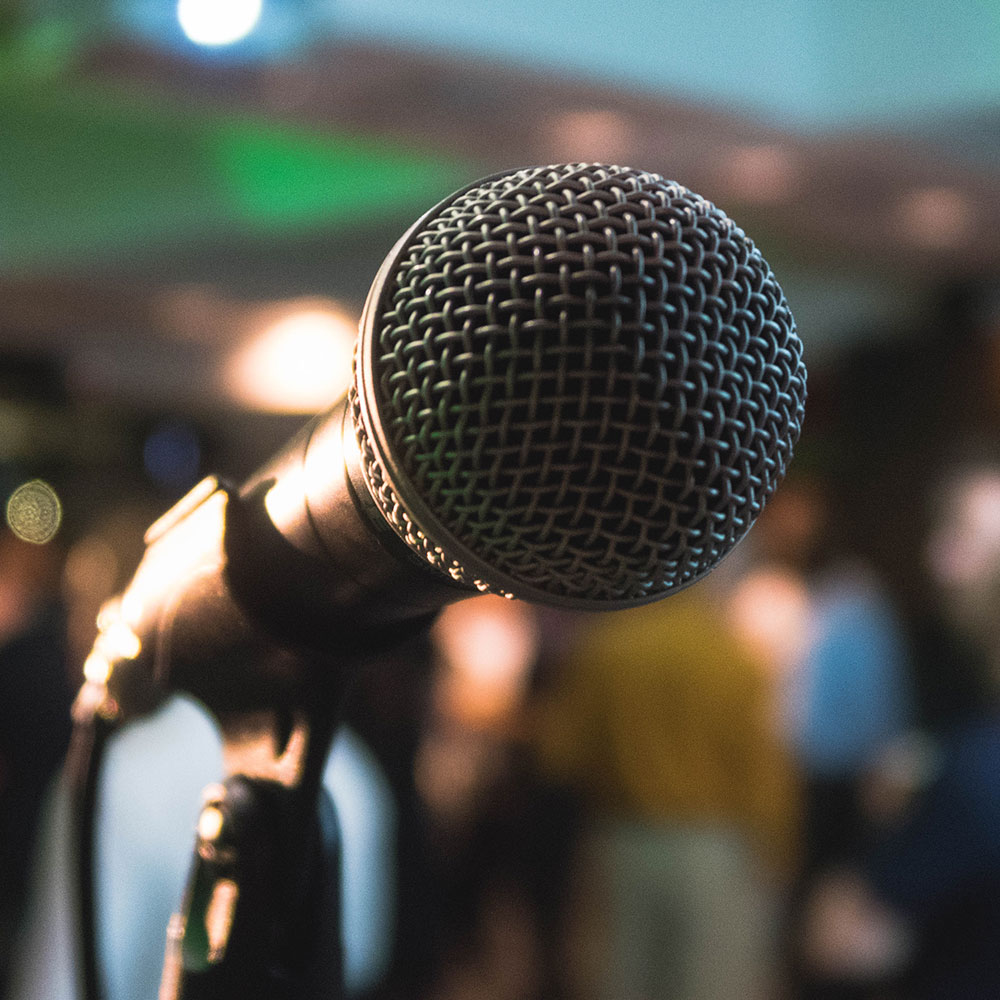 "Marketing takes a day to learn. Unfortunately, it takes a lifetime to master"
– Phillip Kotler
Whether you are holding a big event, a small dinner or anything in between, Denise can provide and convey expert insights into marketing and bid management to her audience. From tips and tricks that can be taken on board by yourselves, employees or guests and subsequently implemented into your own campaigns to discussing past experiences, ideas and advice, Denise is available for speeches and conference keynotes that not only impart her own invaluable knowledge but that are also tailored to your exact needs.
She has the ability to weave the key message that you want your audience to take away with them into her own speech in a fun and memorable way that is still highly informative. No two talks are alike. Denise crafts each presentation for your specific audience and event to make the ideas relevant, fun and actionable while also capturing the essence of your meeting.
With over 17 years in the marketing and bid industries, Denise has spent her working life mastering the art of successful marketing and bid management – so can speak from extensive experience. She has most recently spoken at The Big 5, Dubai, having been chosen to speak because of her bid writing experience.
Speaking Expertise
As your keynote speaker, Denise can inspire your audience on various topics, providing key messages and tools that will help them to excel in the workplace. She takes the time to understand the key issues of your event and your audience in order to deliver talks that are both informative and thought provoking.
Listed below are just some of the topics Denise can talk about at your event, she can talk on all subjects within marketing and bid management – simply contact her via email or phone to discuss your needs.
How to spark customer engagement – making your brand stand out
Creating a first-choice advantage – make your customers choose you first
Successful people engagement from Public Speaking to Networking and Presentation skills
Marketing in a digital world
The Magnificent Marketing Model – Review, Acquire, Promote, Retain
Keeping your customers – increasing customer loyalty and retention rates
The secrets to winning that construction bid. Including:
The attributes of consistently successful bids
How to recover from a lost bid
Golden Rules to deliver bid success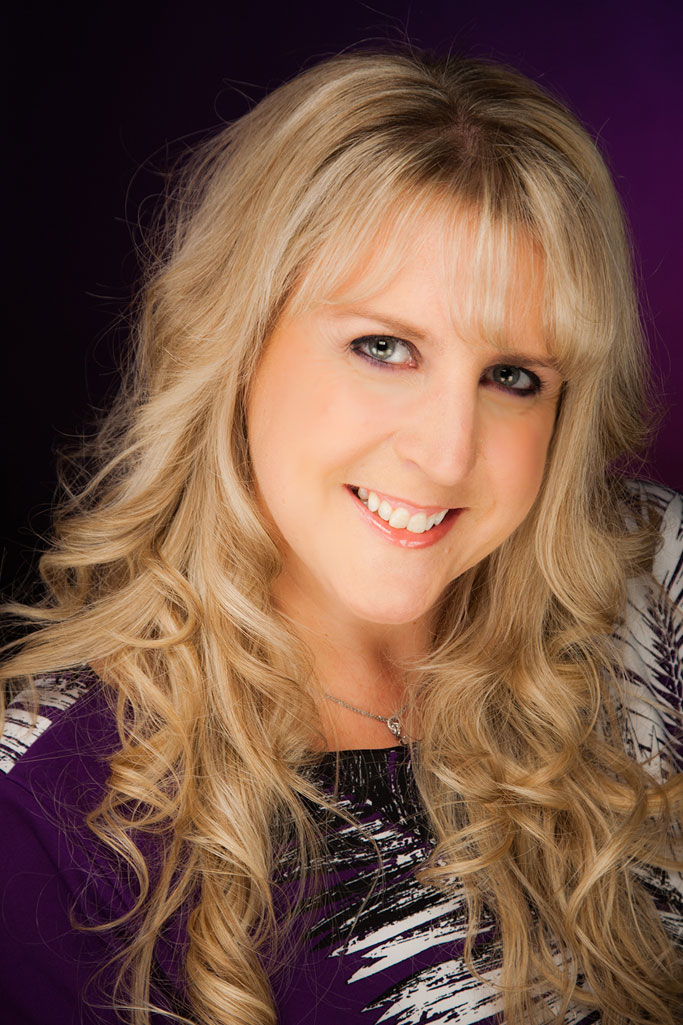 ---
Denise O'Leary interviewed at UK Construction Week 2017, NEC, Birmingham
---
Denise was delighted to share tips on what you should consider as a marketer with the construction sector. Click the video below to watch Denise's interview.
Book Denise to speak at your next event now!
"Great insights from the speaker as she spoke."

Tracy Madgwick

"Thanks Denise, your presentation was most helpful and I have been busy looking and registering on various sites since."

Colin Bogle DipBS MRICS, BB3 Projects Limited
---
---
Mentoring Products
denise o leary
denise o leary
Shop Products - Courses, Mentoring, Coaching, Consultancy
Showing 1–12 of 16 results
Magnificent Marketing Course

?299.00 Add to basket
Denise O'Leary - Award Winning Business, Marketing & Bid Writing Expert.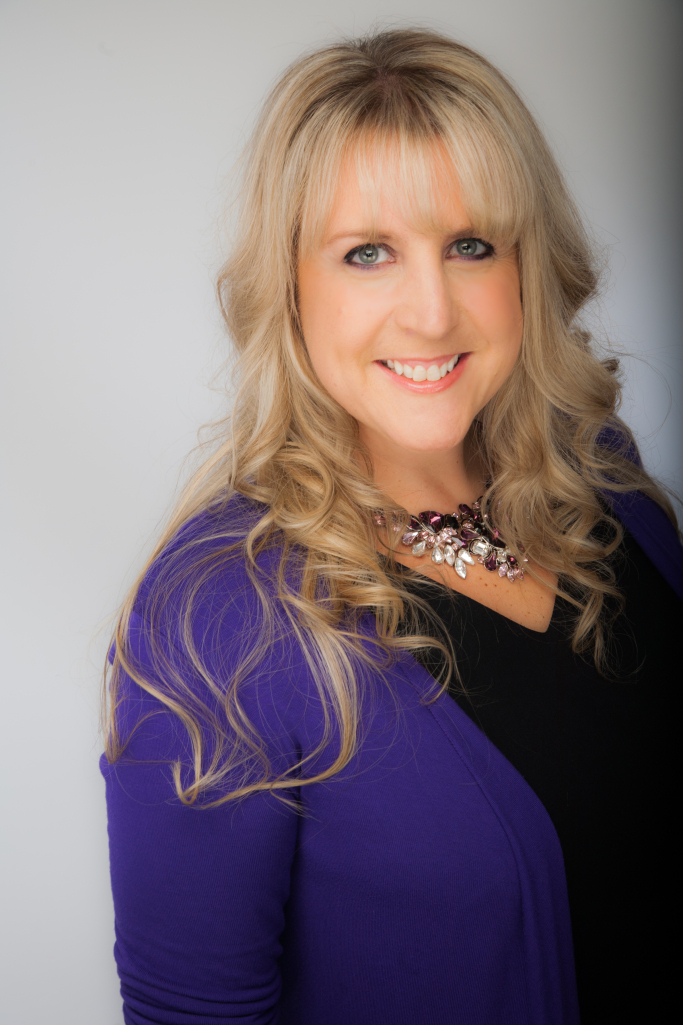 I am a dynamic, enthusiastic, multi-award-winning, marketing specialist and coach with 20+ years' extensive experience of delivering impressive results. I pride myself on utilising a pragmatic, market-based approach to deliver measurable company development in all aspects, including communication strategy, brand development, competitor understanding and customer engagement.
Expert Marketing
Denise helps large and medium sizes companies to develop successful marketing strategies that are designed to increase their performance. She brings fresh insight, clarity and extensive industry knowledge to her clients.
Over 20 years of experience in the marketing and bid writing industries
Multi-award winner including NatWest #GoDo Entrepreneur of the Year and WIM Best Independent Consultant
Board level marketing with impressive corporate background
A Masters Degree specialising in Marketing & Business Strategy
A First-Class Honours Bachelors' Degree in Business Administration
Held accreditation as a Chartered Marketer with the Chartered Institute of Marketing (CIM) every year since 2005
Single-handedly set up Purpol Marketing and developed it into the successful business it is today

Proven Marketing Solutions
Denise is pleased to offer your business practical marketing insight in all areas, including:
Business Strategy Development
Market and customer analysis
Bid Management & Tender bids
Brand & Lead Generation
From the assessment of a customer journey, a brand refresh, increasing sales or measuring customer feedback, Denise offers advice and solutions to maximise the impact for your budget, generating competitive advantage for your business.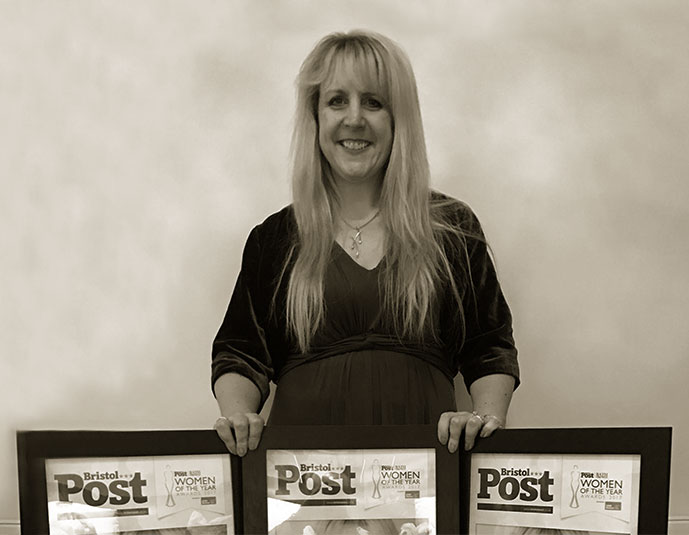 ---
Work with me to succeed!
Winner – #GoDo Entrepreneur of the Year

The Great British Entrepreneur Awards

Winner – Business of the Year

Women of the Year Bristol Post and Bath Chronicle 2017

Winner – Best Independent Consultant

Women In Marketing Awards 2016

Small Biz 100 Awarded Company

Small Biz 100 – 2017

Winner – Home Business of the Year

Women of the Year Bristol Post and Bath Chronicle 2017

Best Construction Supplier to Work With (Under ?25m)

Construction Enquirer Awards 2017

Finalist – Mentor of the Year

Women of the Year Bristol Post and Bath Chronicle 2017

Winner – Award for Innovation

Women of the Year Bristol Post and Bath Chronicle 2017

Winner – Business Services Provider of the Year

Chippenham Business Awards 2017

Winner – New Business of the Year

Women in Business (WIBA) Bristol Post and Bath Chronicle 2016

Finalist – Leader of the Year

British Small Business Awards 2016

Finalist – Business Leader of the Year

National Women in Construction Awards 2017

Finalist – Training Provider of the Year

South West Built Environment Awards 2017

Shortlisted – Start Up Business

Forward Ladies National Award 2017

Placed Award –Training /Development Employer of the Year

Wiltshire Business of the Year Awards 2017

Best Business and Best Service Business Finalist

Best Business Women Awards 2017

Finalist – Business Person of the Year and Entrepreneur of the Year

Bath Chronicle Business Awards 2017

Finalist – SME of the Year and People Development

South West Built Environment Awards 2016

Innovator of the Year 2017 Finalist

Bristol Post Business Awards 2017

Finalist – Innovative Start Up Business

Bath Chronicles Business Awards 2016

Finalist – Business Leader

National Women in Construction Awards 2016

Finalist – Small Business of the Year and Business Person of the Year

Wiltshire Business of the Year Awards 2016

Start-up Business of the Year

Enterprising Wiltshire Business Awards 2015

Supporting Business against Poverty as an Ethical Business Member

Business Against Poverty
---
---
"I used Denise after a recommendation and from this I would also happily recommend her to anyone else who is looking for an external marketing/bid writer for their business."

Dan Barfoot, CMD Recruitment

"Denise – Thank you for meeting with Diem Anh from Vietnam via Skype! We had our regular mentoring session this morning and she told me how beneficial she found meeting with you last week! Thank you so much for taking the time out of your busy calendar for supporting this great cause."

Tina Schuste – Cheri Blair Foundation – Mentoring Women in Business

"Denise O'Leary is an exceptional individual capable not only in her chosen profession marketing but also across a broad range of business functions. Her ability & willingness to tackle complex issues & deliver long lasting improvements make Denise a real asset in any environment."

David Jones, Cistermiser
"Don't let the blonde hair and purple exterior fool you! Denise O'Leary is a force to be reckoned with when it comes to all things marketing and BID writing. Having risen to the top ranks in the manufacturing and construction sectors, her knowledge is immense. If you are looking to win BIDs and improve your marketing, then Denise is the lady for you."

Alison Edgar, Sales Coaching Solutions

"Denise is an excellent marketer and her skills at delivering the training were perfect. We were all engaged whilst Denise ensured the subject matter was interesting, relevant and impactful. We have gone on to adopt many of Denise's suggestions with good success."

Sarah Jordon, SGH Martineau, Birmingham

"I feel incredibly lucky to have been able to work with Denise who has always offered her help and support whenever I have needed it despite her hectic schedule."

Emily Marks, Intern
"Making sense out of the diverse world of communication. Denise is a great communicator."

Joanne Rolliston

"Refreshing to be in a room of likeminded business women, sharing in ideas, knowledge and working through problems together. I feel like I have achieved a week full of work in one session."

Dannielle Whitman

"Denise excelled as a mentor. Not only was she on hand during my placement, but since leaving Purpol Marketing she has taken a genuine interest in my studies and career progression."

Bronwyn Jesse
Did you like the video? Like or tell your friends!