Ivanka trump clothing line
Ivanka Trump shuts down her namesake clothing brand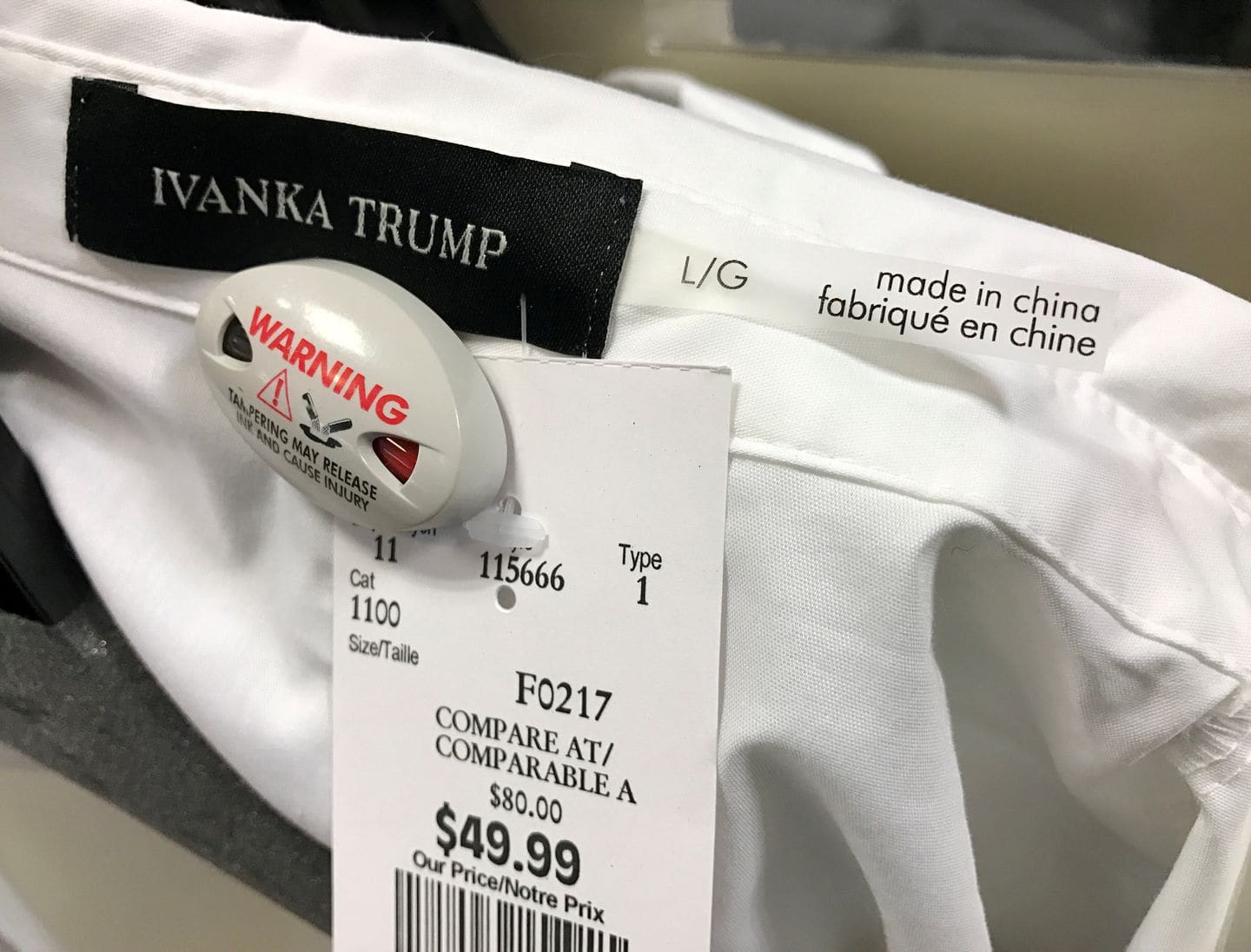 But her brand, founded as a carefree fashion and lifestyle brand for young, professional women, has suffered from how polarizing it became during the campaign and her father's move into the Oval Office, enduring boycotts, lost sales and controversies that saw its goods yanked from retailers' shelves.
On Tuesday, Ivanka Trump said her "focus for the foreseeable future will be the work I am doing here in Washington" and called the company's closure "the only fair outcome for my team and partners." Company officials said the closure was a reflection of Ivanka Trump's deepening commitment to stay in Washington and push her father's policies.
Ethics experts have long called on the Trumps to separate from their businesses in order to avoid conflicts of interest.
Trump had made the decision in recent weeks to close the brand, company officials said.
But she appeared to leave the door open for reviving a business under her name. Trump will retain the copyrights and intellectual property associated with her brand and is continuing to seek trademarks, according to a person familiar with the situation. Company spokespeople said she has voiced no interest in reviving the company later on, and Trump said she did "not know when or if I will ever return to the business."
The Ivanka Trump brand, based in New York's Trump Tower with 18 employees, has suffered recently as retailers, including department-store giant Nordstrom, decided to stop selling its products. Online sales of Ivanka Trump merchandise at Amazon, Bloomingdale's, Macy's and Zappos have dropped more than 55 percent in the past year, according to data from Rakuten Intelligence.
At the same time, it has endured heavy backlash as a symbol of President Trump's policies. Its dependence on foreign manufacturing — all of its dresses, shoes and handbags were produced in other countries, such as China and Indonesia — stood in contrast to the president's calls for more products to be made in America. Trump was also dogged by questions about her reliance on a largely female overseas workforce as she tried to tout American labor and women's issues.
"Views on the brand have become highly polarized, and it has become a lightning rod for protests and boycotts," said Neil Saunders, managing director of the research firm GlobalData Retail. "While the company is still viable, doing business has become far more challenging and these problems will only increase."
Ivanka Trump arrived at the company's headquarters on Tuesday afternoon, where she spoke to staff members and left after about 45 minutes, company officials said. Employees had been told in the morning to attend a staff meeting, when they were informed of the brand's immediate closure. Employees stayed afterwards for a glass of wine and will receive a severance package, officials said.
The closure came as a surprise even within the company, where as recently as last week officials had been discussing the implementation of long-delayed oversight of the foreign factories where its goods were made.
Company chief Abigail Klem said last year she had been planning her first trip to tour some of the facilities that make Ivanka Trump products, and she said the company would boost oversight of the treatment of its largely female workforce. The company never shared details of those initiatives.
Trump started her fine-jewelry line in 2007 and expanded to shoes, clothing and eyewear. Like many fashion brands, the Ivanka Trump company signed licensing deals with suppliers who made her goods by contracting out manufacturing work to factories around the world.
The company's staff largely negotiated design deals, promoted Ivanka Trump's "Women Who Work" brand and ran its social-media presence. In a goodbye tweet on Tuesday, the company said it "had cultivated amazing partnerships and friendships during the life of the brand."
Last March, shortly after the inauguration, Trump handed over operations to Klem following criticism that she could use her family's political platform to boost her brand. She retained ownership and power in the company, including the ability to veto new deals.
But the company, and Trump's colleagues in the White House, sometimes blurred the lines between her private business and public prominence. President Trump's senior adviser Kellyanne Conway told Fox News viewers last February to "go buy Ivanka's stuff," violating a federal rule banning public officials from using their position to endorse products.
"I find it hard to believe that anybody has suddenly had an ethics lightbulb go off 18 months into Trump's presidency," said Norman Eisen, the chief White House ethics lawyer under President Obama and a chairman of the government watchdog group Citizens for Responsibility and Ethics in Washington, or CREW. "This is a family that has maintained unprecedented business ties."
Distancing herself from her company didn't assuage critics — or prevent a weakening of the business. Several retailers dropped the brand, including Canadian department store chain Hudson's Bay Co., which two weeks ago said it would remove all Ivanka Trump products from its website and 90 stores because of the brand's "performance."
As of Tuesday afternoon, Macys.com had marked down the brand's dresses as much as 53 percent, while Zappos was selling Ivanka Trump sandals for $56.25, down from $125. At Dillard's, all Ivanka Trump handbags had been "permanently reduced" by half.
A number of national retailers, including Lord and Taylor, Dillards, Bloomingdales and Amazon.com, carry the first daughter's line and will continue to do so until their agreements run out. (Jeffrey P. Bezos, founder and chief executive of Amazon, owns The Washington Post.)
Trump's brand of affordable fashion for young, cosmopolitan women became a polarizing political statement, bought in solidarity by Trump supporters and boycotted vigorously by others.
In December, she opened a store in the lobby of Trump Tower, where, she said, she hoped to sell handbags, jewelry and candles directly to consumers, raising concerns among ethics experts who called it another way for the Trump family to tap into supporters' wallets.
"Her ties to the president have been toxic to her brand," said Eric Schiffer, chairman of Reputation Management Consultants in Los Angeles. "She used to have a global audience, but the president's 'America First' agenda has alienated so many countries, and with that has come a disdain for anything Ivanka."
The Ivanka Trump company's layoffs come as Ivanka Trump campaigns across the country for the White House's "Pledge to America's Workers," in which U.S. companies are pushed to commit to greater hiring, training and education of its American workforce. In a Wall Street Journal editorial last week, she wrote, "We call upon employers large and small to join this crucial initiative to create more jobs, strengthen our economy and restore hopeful futures to countless families."
Trump will retain the copyrights and intellectual property associated with her brand, which analysts say leaves the door open for future relaunches. In addition, the Ivanka Trump brand applied for 15 Chinese trademarks last March, the day before Trump officially joined the White House, according to CREW. The company has said its trademarks are used, like many other companies, to protect its products from counterfeits, and that their applications were not timed to any political events.
"She's dissolving the company now but is continuing to get trademarks so she can sell her stuff all over the world later," said Richard Painter, a professor of law at the University of Minnesota and chief White House ethics lawyer for President George W. Bush. "What better time to get those trademarks than now, when every government around the world wants to play nice with" her father.
Ivanka Trump made more than $5 million from her fashion company between January 2016 and March 2017, according to financial disclosures released last year. She also received $3.9 million from her family's D.C. hotel last year, according to government disclosure forms.
Other Trump-branded businesses, many of which Ivanka had a hand in growing and in which she still holds a financial stake, have experienced differing fortunes since Trump's presidency began last year. The company's name has come down off of hotels in Toronto, Panama and New York's Soho neighborhood, as well as from some residential buildings in New York.
While the Trump Hotel in Washington charges some of the highest rates in the city and has become a popular meeting place for Republican political groups, religious organizations and businesses, data on other Trump properties including the Mar-a-Lago resort in Florida show signs of price drops as sports teams and charities move their business elsewhere.
Sales data on Trump-branded condominiums in New York City show them attracting lower prices than competing properties since Donald Trump became president. Meanwhile, the Trump Organization's plans to dramatically expand its hotel portfolio in the United States have failed to progress, having opened no hotels under its announced "Scion" and "American Idea" brands.
Jonathan O'Connell contributed to this report.
ivanka trump clothing line
Macy's squeezed to drop Ivanka Trump's clothing line
A movement to boycott businesses that do business with the Trump family is pressuring US department store chain Macy's to dump Ivanka Trump's fashion brand.
Read more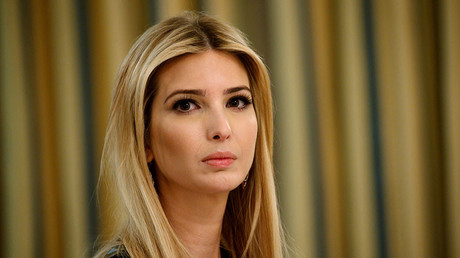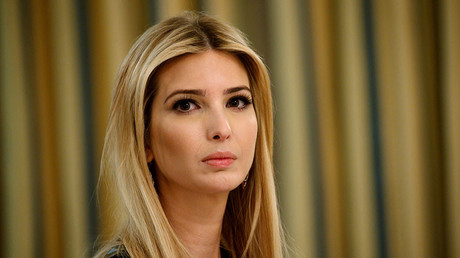 Last week, retailer Nordstrom said it decided to drop Ivanka Trump's products, citing declining sales.
American luxury department store Neiman Marcus removed all Ivanka Trump jewelry from its website last Friday.
Macy's social media pages have been bombarded with comments calling for the retailer to follow suit.
The store reportedly faces internal pressure as well. Some corporate employees are uncomfortable with selling and marketing the first daughter's brand.
"Hopefully they stop. They can't lose any more money than they already are," said an internal Macy's source as quoted by Business Insider.
Almost all the Ivanka Trump brand items available on the Macy's website are currently being sold at a discount.
The sales could be a part of store-wide promotional deals; however, some discounts on Ivanka's brand are much steeper, such as a $150 pair of shoes on sale for $37.
However, the brand is continuing to grow, according to a marketing director at Ivanka Trump.
"The Ivanka Trump brand continues to expand across categories and distribution with increased customer support, leading us to experience significant year-over-year revenue growth in 2016. We believe the strength of a brand is measured not only by the profits it generates but the integrity it maintains," said Rosemary Young, as quoted by Fox News.
The campaign to boycott retailers that deal with the Trump family's businesses was launched last October by Shannon Coulter, who started the #GrabYourWallet hashtag across social media.
Last July, Macy's stopped selling Trump's menswear line that includes suits, ties, and accessories after Donald Trump called some Mexican immigrants "rapists" during his presidential campaign.
The department store is currently on Grab Your Wallet's "Top 10" list of retailers to boycott for continuing selling Ivanka Trump's line.
ivanka trump clothing line
The Rise and Fall of Ivanka Trump's Fashion Line
Ivanka Trump's fashion company is no more. On Tuesday, the Wall Street Journalreported the first daughter, and special assistant to the president, was shutting down her eponymous clothing and shoe company.
Though she had formally separated from the day to day management of the brand, Ivanka still owned the company through a trust. But she reportedly decided to close the business out of frustration over ethics complaints and accusations of conflicts of interest that came with her position in the White House.
In some shape or form, Ivanka has been in the fashion industry for more than a decade. Here's a brief timeline of the rise and fall of the Ivanka Trump fashion brand.
Ivanka Trump promotes her jewelry collection in 2007.
Nick ValinoteGetty Images
2007: Ivanka Trump Fine Jewelry opens a store on Madison Avenue in New York City. Ivanka partnered with a diamond wholesaler for the company and licensed her name. "We are making sales every day," she tells the New York Times. "It's encouraging."
September 29, 2011: InStyle reports Ivanka is set to launch her clothing line, focusing on women's office wear at an affordable price point. Sales would begin at department stores like Macy's and Lord & Taylor the following February. Also in 2011, her boutique is relocated downtown to SoHo, into a larger space.
Ivanka unveils her Spring 2012 collection.
George PimentelGetty Images
2013: The New York Times reports the Ivanka Trump brand sold about $75 million worth of shoes, handbags, and other products at wholesale, making her around $4 to $5 million richer.
June 16, 2015: Donald Trump announces he will run for president.
October 2, 2015: Racked reports Ivanka's SoHo boutique quietly closes, though it was unclear exactly when the store's last day was. That left the brand with a store in Beijing, a fine jewelry shop in Trump Tower, and wholesale business.
Ivanka speaks at the Republican National Convention, wearing a dress from her own line.
Joe RaedleGetty Images
October 11, 2016: Activists Shannon Coulter and Sue Atencio start #GrabYourWallet, a campaign to boycott businesses that sell Trump family branded products. The project, which is still active today, calls on those opposed to Trump's politics to contact businesses and ask them to stop selling Trump goods—or risk losing their business. The campaign contributes to many stores dropping her products over the next year.
November 8, 2016: Donald Trump is elected president of the United States. After the election, Ivanka's company sees a spike in sales. Overall, sales of her products were up 21 percent in 2016 compared to 2015, according to the New York Times. She joins her father's transition team, and takes a role as an informal adviser as he enters the White House.
November 14, 2016: Ivanka appears on 60 Minutes wearing a $10,800 bangle from her brand's fine jewelry collection. After the broadcast, her company controversially sent out a "style alert" promoting the fact that Ivanka wore the bracelet. The company responded, blaming a "well-intentioned marketing employee" who wasn't familiar with new protocol.
Ivanka wears a sweater dress from her own brand at a White House event on December 11, 2017.
Chip SomodevillaGetty Images
January 9, 2017: Ivanka steps down from her brand, and from her role as executive vice president of acquisitions and development for the Trump Organization.
February 12, 2017: Nordstrom announces it will no longer offer Ivanka Trump products at its stores. Though the company insisted the decision was purely financial, as the brand was underperforming, conservatives called it a political move, and President Trump tweeted in his daughter's defense. Kellyanne Conway even responded to the decision by promoting Ivanka's brand on Fox & Friends, a move that may have broken ethics rules. As a response to the backlash, Ivanka's perfume becomes a top seller on Amazon.
March 13, 2017: The Ivanka Trump brand announces it will discontinue its line of fine jewelry, and instead focus on its lower-priced, mass-market accessories.
Drew AngererGetty Images
March 20, 2017: The New York Times reports Ivanka formally separated herself from the day to day operations of the company, but kept her ownership through a trust. That trust, which is overseen by brother-in-law Josh Kushner and sister-in-law Nicole Meyer, was valued at more than $50 million in 2017. Because of ethics restrictions, her company could no longer expand internationally and she had to approve any new partnerships, the Wall Street Journal reported.
March 29, 2017: Ivanka takes a formal position in the White House, but without pay. She makes the decision after complaints about conflicts of interest and ethics concerns. Her title becomes assistant to the president, while her husband, Jared Kushner, has the title of senior adviser.
Drew AngererGetty Images
April 24, 2017: G-III Apparel Group, which manufactures and and distributes Ivanka's line, mistakenly sells it at discount retailer Stein Mart under the label of a different designer without Ivanka's company knowing. It's unclear whether it was just a mixup with labels, a decision to boost sales, or a way to make the label seem less downmarket.
December 15, 2017: Ivanka Trump's company opens a new store in Trump Tower. Its goal was to engage directly with consumers instead of dealing with retailers, who were increasingly dropping the brand. Visitors to Trump Tower could pick up handbags, jewelry, and candles.

July 24, 2018: The Ivanka Trump fashion brand announces it is shutting down. Abigail Klem, who took over the company from Ivanka, told her 18 employees Tuesday the company would close, the Wall Street Journal reported. Ivanka reportedly shut the company down due to frustrations over conflicts of interest and increased scrutiny. Going forward, the company will let licensing deals expire, but will continue to apply for trademarks to protect Ivanka's name.

"After 17 months in Washington, I do not know when or if I will ever return to the business, but I do know that my focus for the foreseeable future will be the work I am doing here in Washington," Ivanka told the Journal. "So making this decision now is the only fair outcome for my team and partners."
Did you like the video? Like or tell your friends!