Celebrities that do yoga
5 Hot Celebrities That Do Yoga
You guys already know about Madonna, Jennifer Aniston, and Robert Downey Jr. being huge yoga fans. But there are also a LOT of other "celebriyogis" whose yoga practice haven't been featured as much on mainstream media.
Some would say that nowadays, it's not about who does yoga but rather who DOESN'T, but you might still be surprised to find some unlikely famous personalities who also get their yoga on.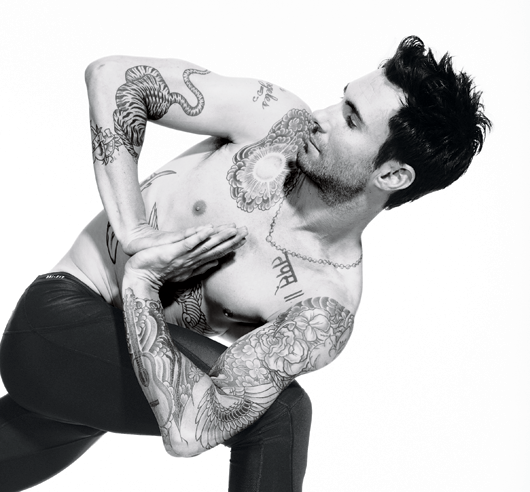 Image source: Men's Health
I don't know about you, but I was surprised with this one alright -- surprised to find that he could get any hotter and that he's been doing yoga for 5 years! In an interview with Men's Health, he said it's not just the physical benefits that made him stick to Ashtanga yoga, but rather how his practice helps him focus and stay calm even in less than ideal situations.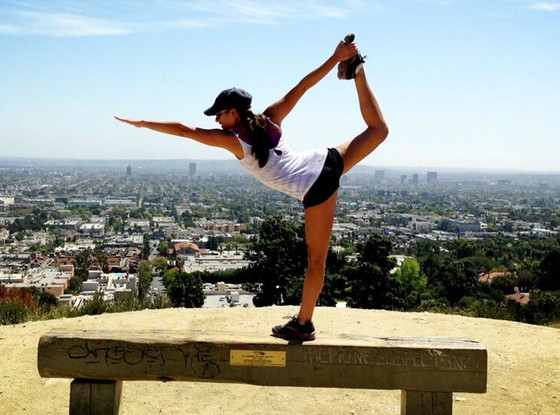 Image source: Lea Michele's Instagram
The 27-year old lead star of TV show "Glee" started doing yoga and meditation when she took a friend's advice and went on a spiritual retreat to help her cope with the grief of losing her on and off-screen beau, Cory Monteith, who died in July. It was during this retreat that she learned and started to love yoga and meditation techniques.
(Image source: Lea Michele's Instagram)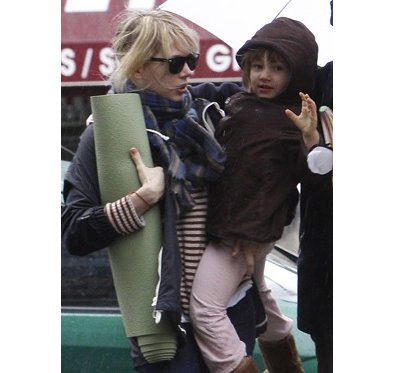 Image source: thefashionspot.com
A lot of you probably already know about this (we didn't!), but not only does Michelle practice yoga, she also co-founded the Yoga For Single Moms project/center. The goal is to help and enable single moms to practice yoga by providing a venue where they can do so with simultaneous but separate day care for their kids. Like Lea Michele, she also initially turned to yoga and meditation for spiritual help after the death of ex-partner Heath Ledger, who is also the father of her 8-year old daughter, Matilda.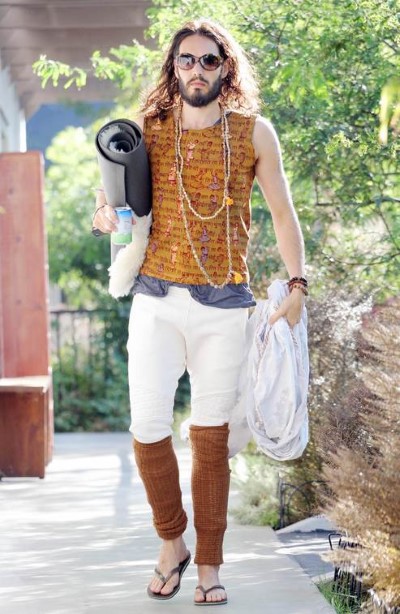 Image source: splashnewsonline.com
In a way, he's like the world-famous example of a different kind of "bad yogi" -- he had a problem with drug and sex addiction until he found and fell in love with yoga and meditation. He now teaches a Kundalini yoga class and according to the news, have also gotten another celebrity to join him in his classes - Demi Moore, along with her daughter Rumer.
Lady Gaga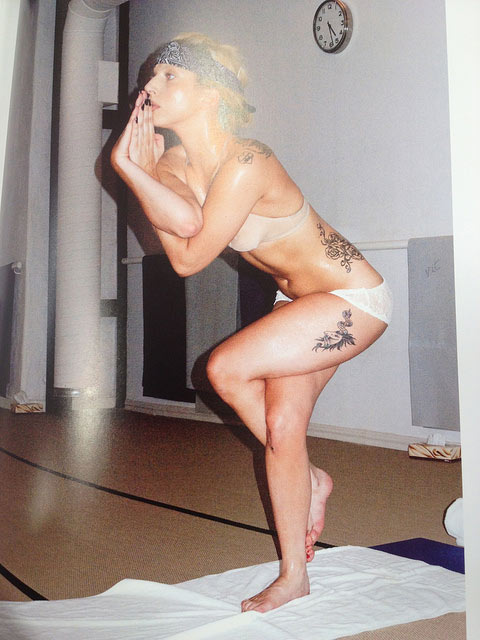 Image source: staticflickr.com
Yep, even Lady Gaga loves yoga. She loves her Bikram practice almost as much as she loves her friend and instructor Tricia Donegan, saying that both Donegan and yoga heal her and that both have helped her through hip surgery recovery and eating disorders a couple years back.
For those who "hate" that so many celebs are doing yoga too ("ugh, it's so mainstream now") -- just stop and remember that those celebrities are just like you and fell in love with yoga just like YOU did. And who wouldn't? It's a wonderful practice with wholistic benefits.
There are other celebriyogis we know of like Matthew McConaughey (not surprising as he likes almost all forms of fitness), Ashton Kutcher, Jessica Biel, Kristen Bell, Bon Jovi, Colin Farrell...the list goes on.
Which celebrity were you surprised to find out is a yoga lover too? Let us know below!
Title image credit: Cosmo UK
celebrities that do yoga
43 Celebrities Who Swear By Yoga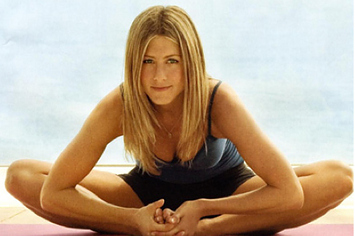 1. Charlize Theron
2. Demi Moore**
3. Reese Witherspoon
4. Naomi Watts
5. Robert Downey Jr.
6. Vanessa Hudgens
7. Colin Farrell
8. Emily Blunt
9. Gavin Rossdale
10. Ali Larter
11. Julia Roberts
12. Alessandra Ambrosio
13. Adam Levine
14. Jennifer Aniston
15. Ashley Tisdale
16. Jeremy Piven
17. Madonna
18. Renee Zellweger
19. Heather Graham
20. Melanie Griffith
21. Russell Brand
22. Kate Hudson
23. Shenae Grimes
24. Zachary Quinto
25. Gwyneth Paltrow
26. Hilary Duff
27. Kirsten Dunst
28. Lisa Rinna
29. Matthew McConaughey
30. Drew Barrymore
31. Helen Hunt
32. Ashley Olsen
33. Orlando Bloom
34. Brooke Shields
35. Jenna Tatum-Dewan
36. Jessica Biel
37. Woody Harrelson
38. Nicole Kidman
39. Ellen Pompeo
40. Halle Berry
41. Russell Simmons
42. Olivia Wilde
43. Gisele Bundchen
10 Celebrities Who Do Yoga (Part 1)
The practice of yoga among your favorite stars may no longer be something new BUT some of these celebrity yogis may still come as a surprise. Here's another list of celebrities who do yoga:
1. Gisele Bundchen
On top of her regular exercise, supermodel Gisele Bundchen stays in shape with the help of yoga. Bundchen started doing yoga at the age of 12, the same age she started doing Kenpo and Tai Chi. She practices the Anusara yoga every morning and couples it with meditation and healthy eating.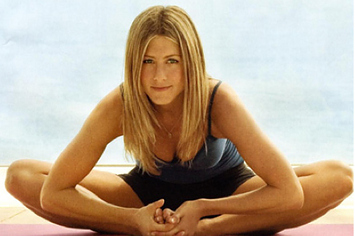 Source: Weareveryouare
2. Gwyneth Paltrow
Although not a morning person, Gwyneth Paltrow sees to it that she wakes up at 4:30 am to practice yoga. The 41-year old star practices yoga every morning for six days a week. She's also quoted to have said this about her practice:
"… yoga has completely changed me. I try to do it every day, and the effect is amazing. It's not just during the hours that I'm practicing. It's about how it filters through into the rest of my life. It makes all the other bullsh*t dissipate. Who I am has emerged, and everything else has gone by the wayside."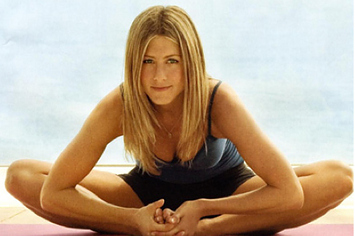 Source: UberHoliday
3. Jennifer Aniston
It is the combination of yoga and other workouts that got Jennifer Aniston in shape for her movie Wanderlust. She also turned to yoga while preparing for her upcoming wedding with Justin Theroux. Aniston claims that the practice keeps her in check and is her go-to practice when she needs to prepare physically and mentally for anything.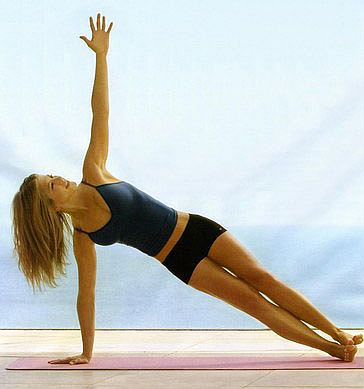 4. Christy Turlington
Known as a huge advocate of yoga, supermodel Christy Turlington has been a yogi since her teenage years. In an interview with Oprah, Turlington states that the breathing techniques she learned from yoga helped her ease the pain of natural childbirth. According to her, natural childbirth comes in a different level of pain and it was her breathing that helped her manage that.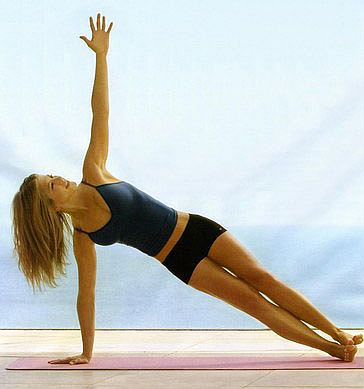 Source: Vogue
5. Jessica Biel
Mrs. Timberlake has the body to die for and this doesn't come as surprise. Jessica Biel has been squeezing yoga practices for several days in a week, mixing it with hiking, weight lifting, and biking. She told Elle Magazine, "Yoga is a constant for me because it keeps my muscles long and flexible."
6. Hilaria Thomas Baldwin
To say that Hilaria is a huge yoga enthusiast is an understatement. She's an instructor herself who managed to recruit her husband, Alec Baldwin, for a couple's workout portion in her yoga DVD. In an interview with The Hollywood Reporter, Baldwin thanked his wife for the positive impact on his health, renewed energy, and even with weight loss.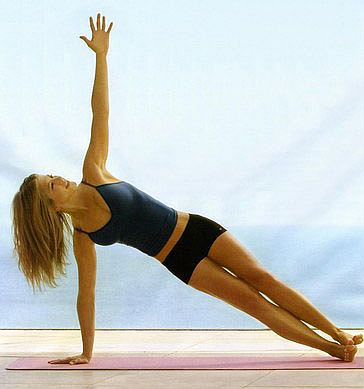 Source: Hilaria Baldwin's Instagram
7. Reese Witherspoon
As if her schedule as an actress, mom, and entrepreneur (she runs a production company) isn't enough, Reese makes time to keep her health in check. Aside from her 3-4 times a week run, the actress practices yoga one to three times a week, whether it's joining a 90-minute class or having a private yoga session in her home.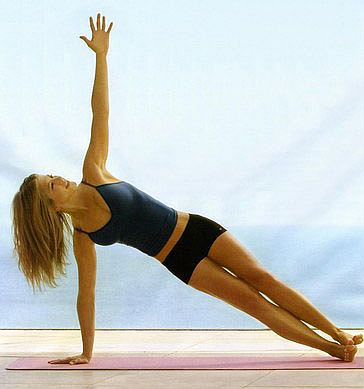 Source: eOnline
8. Kaley Cuoco
The Big Bang Theory star is a true blue yogi. Kaley once said that she loved the feeling after doing yoga that sometimes she gets into back-to-back yoga classes. Her Twitter and instagram accounts can attest to that!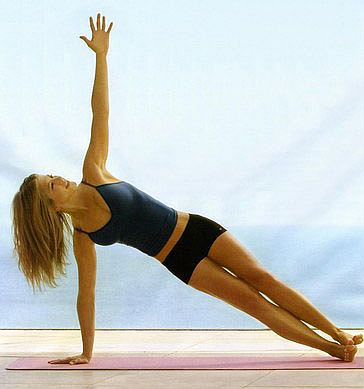 Source: Kaley Cuoco's Instagram
9. Nicole Scherzinger
She's been snapped by paparazzi a couple times before when she was doing yoga on the beach. But instead of getting pissed about it, since then she's also posted her own yoga selfies. Maybe she figured if they're going to get yoga pics of her, might as well be at a time, location, and wardrobe of her choice?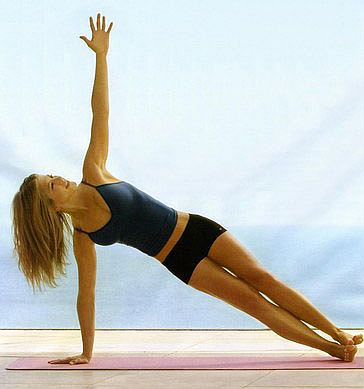 Source: Nicole Scherzinger's Instagram
10. Katy Perry
Just like her former husband Russell Brand, Katy turned to meditation and yoga to help her cope with the breakup. Two months after finalizing their divorce, Perry tweeted about the group meditation that she joined and how it changed her life. Celebrity or not, yoga and meditation are indeed life changing.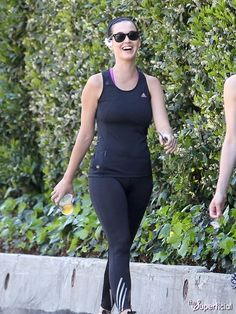 Despite their crazy schedules, these celebrities were able to squeeze in yoga practice to keep their mental and emotional health, fitness, and even sanity on check. So, what's stopping you from doing the same?
Did you like the video? Like or tell your friends!