Bio. barack obama
bio. barack obama
bio. barack obama
Who is Barack Obama? Everything You Need to Know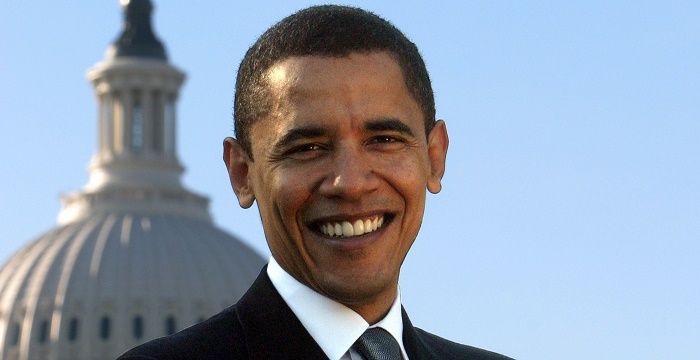 Quick Facts
Birthday: August 4, 1961
Nationality: American
Famous: Quotes By Barack Obama African American Men
Age: 58 Years, 58 Year Old Males
Sun Sign: Leo
Also Known As: Barack Hussein Obama II
Born in: Honolulu, Hawai, USA
Famous as: 44th U.S. President
Height: 6'1" (185 cm), 6'1" Males
political ideology: Political party - Democratic
Ideology: Democrats
U.S. State: Hawaii
City: Honolulu, Hawaii
Founder/Co-Founder: Major Economies Forum on Energy and Climate Change, National Commission on Fiscal Responsibility and Reform, Developing Communities Project, President's Council on Jobs and Competitiveness, White House Task Force to Protect Students from Sexual Assault
More Facts
education: 1979 - Punahou School, 1981 - Occidental College, 1983 - Columbia University, 1991 - Harvard Law School, 1967 - Noelani Elementary School, 1970 - St. Francis of Assisi Catholic School, 1971 - State Elementary School Menteng 01
awards: 2009 - Nobel Peace Prize
2012; 2008 - Time's Person of the Year
2008; 2006 - Grammy Award for Best Spoken Word Album - The Audacity of Hope

Dreams from My Father
2007 - NAACP Image Award for Outstanding Literary Work
Nonfiction - The Audacity of Hope
2005 - NAACP Image Award – Chairman's Award
2013 - NME Award for Hero of the Year

Barack Obama Biography - American President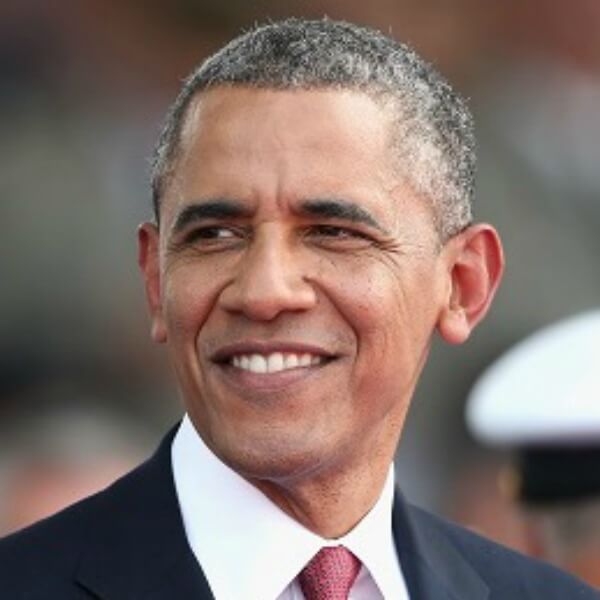 Barack Hussein Obama is the 44th President of the United States of America. He is currently serving his second term as President. Barack Obama is the first African-American to be elected President of the United States. Obama is a member of the Democratic Party. He was first elected in 2008 after a close race with Hilary Clinton. He was re-elected for a second time in 2012. Obama previously served as U.S Senator from Illinois.
Early Life of President Barack Obama
Barack Obama was born on August 4, 1961 in Honolulu, Hawaii. Barack Obama was born to Stanley Ann Dunham and Barack Obama Sr. His mother was of English ancestry. Barack Obama Sr. was from the Luo tribe in Kenya. Barack Obama's father was a foreign student on scholarship. His parents divorced in 1964 and her mother remarried. His family moved to Indonesia with his step-father Lolo Soetoro. He met his biological father one last time when he came to visit him in 1971. He came back to live with his grandparents in Hawaii. Obama has a younger half-sister Maya Soetoro-Ng. As a child, Barack Obama was a member of the "choom gang". He used to smoke Marijuana with his friends. He used to drink alcohol and use cocaine too. He said that he did those things to "push questions of who I was out of my mind". In 1981 he transferred to Columbia College, Columbia University in New York. Barack Obama entered Harvard Law School in 1988. He graduated with a J.D from Harvard in 1991. After that, he moved to Chicago. In 1996 Barack Obama was selected to the Illinois Senate. He officially announced his U.S. Senate campaign on 2003. He was opposed to George W. Bush's War of Iraq. He became the U.S Senator from Illinois with a 70% vote in 2004.
On February 10, 2007, Barack Obama announced his Presidential Campaign. Obama emphasized issues like quickly ending the Iraq War, increasing energy independence, and reforming the health care system. Barack Obama was elected President of the United States in 2008. He became the first African-American to hold the Position. He also became the first president from Hawaii. After becoming the new President he started to withdraw soldiers from Iraq. In 2012, Barack Obama was re-elected as president with 51% of the popular vote.
Personal Life
Barack Obama married Michelle Obama in 1992. The couple has two daughters Sasha and Malia. He tried to quit smoking several times but failed. In 2010 Michelle Obama stated he has finally quit smoking. Barack Obama is a devout Christian despite the name Islamic name Hussein. The name Hussein was passed down from his paternal grandfather. Only the name was passed down not the religion.
External Links
More Info: WhiteHouse | Twitter | FB | Official | Wiki
Fans Also Viewed
Share this:
Similar People
Barack Obama | Biography, Presidency, & Facts
Early life
Obama's father, Barack Obama, Sr., was a teenage goatherd in rural Kenya, won a scholarship to study in the United States, and eventually became a senior economist in the Kenyan government. Obama's mother, S. Ann Dunham, grew up in Kansas, Texas, and Washington state before her family settled in Honolulu. In 1960 she and Barack Sr. met in a Russian language class at the University of Hawaii and married less than a year later.
When Obama was age two, Barack Sr. left to study at Harvard University; shortly thereafter, in 1964, Ann and Barack Sr. divorced. (Obama saw his father only one more time, during a brief visit when Obama was 10.) Later Ann remarried, this time to another foreign student, Lolo Soetoro from Indonesia, with whom she had a second child, Maya. Obama lived for several years in Jakarta with his half sister, mother, and stepfather. While there, Obama attended both a government-run school where he received some instruction in Islam and a Catholic private school where he took part in Christian schooling.
He returned to Hawaii in 1971 and lived in a modest apartment, sometimes with his grandparents and sometimes with his mother (she remained for a time in Indonesia, returned to Hawaii, and then went abroad again—partly to pursue work on a Ph.D.—before divorcing Soetoro in 1980). For a brief period his mother was aided by government food stamps, but the family mostly lived a middle-class existence. In 1979 Obama graduated from Punahou School, an elite college preparatory academy in Honolulu.
Get exclusive access to content from our 1768 First Edition with your subscription. Subscribe today
Obama attended Occidental College in suburban Los Angeles for two years and then transferred to Columbia University in New York City, where in 1983 he received a bachelor's degree in political science. Influenced by professors who pushed him to take his studies more seriously, Obama experienced great intellectual growth during college and for a couple of years thereafter. He led a rather ascetic life and read works of literature and philosophy by William Shakespeare, Friedrich Nietzsche, Toni Morrison, and others. After serving for a couple of years as a writer and editor for Business International Corp., a research, publishing, and consulting firm in Manhattan, he took a position in 1985 as a community organizer on Chicago's largely impoverished Far South Side. He returned to school three years later and graduated magna cum laude in 1991 from Harvard University's law school, where he was the first African American to serve as president of the Harvard Law Review. While a summer associate in 1989 at the Chicago law firm of Sidley Austin, Obama had met Chicago native Michelle Robinson, a young lawyer at the firm. The two married in 1992.
After receiving his law degree, Obama moved to Chicago and became active in the Democratic Party. He organized Project Vote, a drive that registered tens of thousands of African Americans on voting rolls and that is credited with helping Democrat Bill Clinton win Illinois and capture the presidency in 1992. The effort also helped make Carol Moseley Braun, an Illinois state legislator, the first African American woman elected to the U.S. Senate. During this period, Obama wrote his first book and saw it published. The memoir, Dreams from My Father (1995), is the story of Obama's search for his biracial identity by tracing the lives of his now-deceased father and his extended family in Kenya. Obama lectured on constitutional law at the University of Chicago and worked as an attorney on civil rights issues.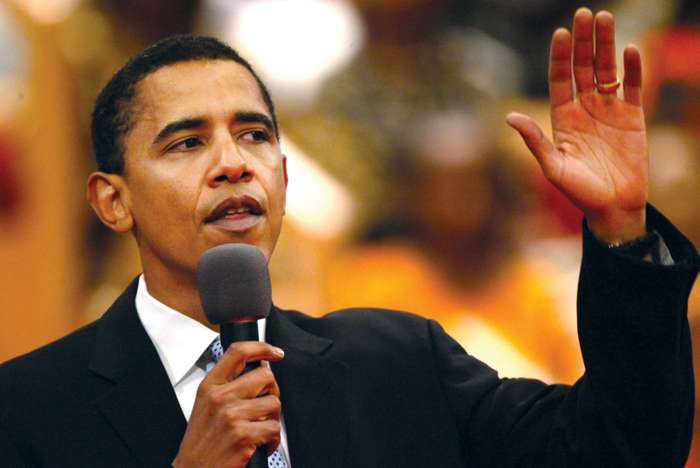 Did you like the video? Like or tell your friends!