Lampranthus pink vygie
LAMPRANTHUS 'Pink Vygie' | Evergreen Nursery
Submitted by Evergreen Nursery on Wed, 03/21/2012 - 4:45pm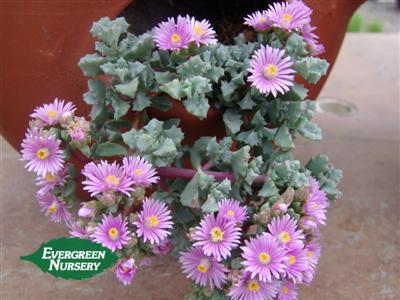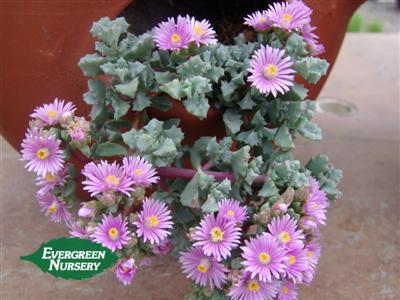 Lampranthus 'Pink Vygie'
Succulent perennial
Full sun
Little to no water
Common Name: 
Pink Vygie Ice Plant
Growth Rate: 
Exposure: 
Water Needs: 
Low (Water-wise)
Height: 
Plant Type: 
Succulent
Perennial
Landscape Use: 
Container
Drought Tolerant
Houseplant
Seacoast
Flowering Season: 
Flower Color: 
1 Gallon: 
5 Gallon: 
lampranthus pink vygie
lampranthus pink vygie
lampranthus pink vygie
Pink Vygie - Lampranthus blandus
To have compact shape keep this plant in partial to full sun.
Start in small pots and repot if desired. Small clay pots are popular with consumers. Zone 9-11. Once established, most succulents are frost tolerant to 25F w/o damage, or 18F with slight damage. Pick off blackened leaves if frost damage occurs. The fleshier the plant, the less frost tolerant it is. Grows low to the ground. Blooms in spring. Yellows if too wet.
Did you like the video? Like or tell your friends!